RIVERVIEW ACUPUNCTURE & WELLNESS CENTER
---
We provide Acupuncture and Nutrition services to Brandon, Florida and the surrounding areas of Riverview, Valrico, Bloomingdale, Lithia, Gibsonton, Seffner and Tampa Bay.
In our office we offer a high quality variety of services including Acupuncture, Cupping, Gua-Sha, Injection therapy, Herbal medicine, Food Therapy, Moxibustion, and Tuina massage.
Our holistic approach may help you relieve pain, overcome stress/anxiety, tension headaches and migraines, women's health, fertility, or simply maintain your wellness. We provide an individualized treatment to restore and preserve your optimum health.
"It is health that is real wealth and not pieces of gold and silver."
~ Mahatma Gandhi ~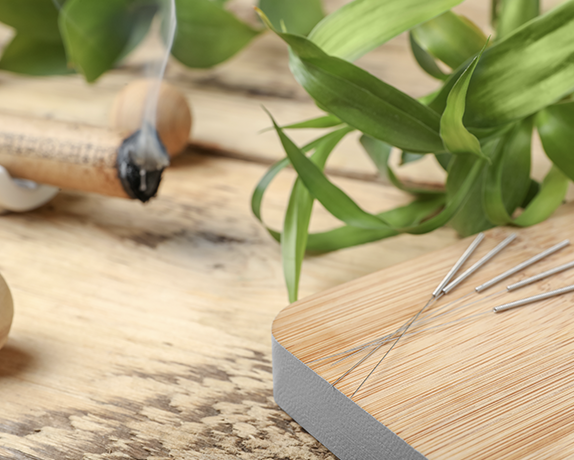 ---
About Maria F Carvajal A.P., L.Ac.
---
Hi, I am a Licenced Acupuncture Physician in the State of Florida and Diplomate of Oriental Medicine certified by the Nation Certification Commission for Acupuncture and Oriental Medicine (NCCAOM®). Also, I am a board-certified Herbalist and an Acupuncture Injection Therapy certified practitioner.

I have a background in Western Medicine, with a bachelor's degree in Dentistry and more than 15 years of practice in Colombia (South America), my country of origin.
---
---
Although I do not practice Dentistry in the States, from the very beginning of my career I was always very passionate about Natural Medicine. I traveled to Australia to study an Advanced Diploma of Naturopathy and also completed complementary studies in the areas of Homeopathic Injectables, Neural Therapy, Mineral therapy, and Flower Essences. I included all this knowledge into my practice with great success.

After moving to the USA, I had the opportunity to change the path of my career and along with my personal experience, I was able to pick my passion. I suffered for extended years of lower back pain, and after haven taken several medications, I was treated with acupuncture. This experience opened a wide door into the studies of this Chinese science and I was able to recover back my mobility and to enjoy physical activities again.
---
I started a Master's degree in Oriental Medicine and Acupuncture at the Atlantic Institute of Oriental Medicine (ATOM). While studying I had the opportunity to be an intern under the direction of Chinese Professor Dr. Fu Di, the current Vice President of ATOM. He encouraged me to deepen my studies on Chinese herbs. I also had the opportunity to be an intern and assisted Dr. Sandra Mora, an acupuncture practitioner and pain management specialist who uses the balance method of Dr. Richard Tan with great success to treat pain and other conditions.Currently, I work alongside Dr. Guillermo Caceres, an Acupuncturist with more than 20 years of experience working in the Tampa Bay area.

Even before gaining interest in acupuncture, I always used natural medicine as the main focus of my treatments. With a combination of different modalities learned during my training and my western background, I was able to bring the best treatments to my patients. Acupuncture has brought me closer to my mission of teaching and helping others to reach their best possible health. My foundations as a Dentist and my knowledge of Oriental medicine have strengthened my understanding of different pathologies such as TMJ, Bell's Palsy, pain management and so forth.

Additionally, I strongly believe that one of the most important factors for a patient's recovery is the body's ability to heal itself and recover its function. My goal is to empower, support, and guide you through this journey. You are the main participant in your recovery and wellbeing.
With a background in both western and oriental medicine, Maria Carvajal found her passion to help people restore their health and prevent future injuries while living a healthy lifestyle.
---
EXPERIENCE
---
With a collectively experience for over 20 years as a health provider and integrating Eastern and Western medicine, Dr. Maria Carvajal has combined these principles to achieve the greatest results for her patients.
QUALITY
---
Her priority is to provide the highest quality on your treatment, using different modalities and focusing on your inner healing power to recover and maintain your optimum health.
HISTORY
---
I started my journey as a health provider in 1995 graduating as a Dentist in my country Colombia, but soon after I was drawn to incorporate in my practice, Holistic and Natural approach of medicine. I traveled to Australia to study Naturopathy which proved me with a great sense of treating my patients as a whole, incorporating mind, body and spirit, to recover their health. Later, I started my studies of Oriental Medicine and Acupuncture which deepened my interest in continuing this path.
Helping you find your inner healing power to regain and maintain your health.
---